Weight Loss Slimming Neoprene Pants
SEE SIZE CHART!
Finding it hard to GET RID OF BELLY FAT in the lower abdomen, thighs, hips and butt? The Neoprene Fat Burning Workout Capri Pants can help you target these areas during your workouts with their thermal action.
PROVIDES INSTANT COMPRESSION to Thighs, Belly and Butt and provides lumbar support. Increases thermal activity, Mobilizes fat cells, Stimulates perspiration.
EFFECTIVE RESULTS: Aims to maximize effectiveness of workouts while increasing fat burning. Our Thermo Pants help tone and slim problem areas, such as hips, thighs, and buttocks. It also increases the core body temperature to raise metabolism to burn fat faster.
DESIGNED FOR HIGH PERFORMANCE and comfort, perfect combination of fashion and function. High waist band to enhance sweating of abs helps to reduce the abdomen, waist and thigh size. Our trendy design will go perfectly with any of your favorite tops!
STICK TO THE PLAN AND GET MOTIVATED WITH ONE SIMPLE GARMENT THAT CAN MAKE YOU SWEAT UP TO 3 MORE TIMES THAN NORMAL!
- Get a jumpstart on your weight loss program
- Get the motivation you need
- Feel good after each workout
- Get rid of excess water weight fast
- Get rid of skin toxins and prep your body for fat loss
- Increase your metabolic rate

Note : Manual measurement will has 2-3cm in difference ,and 1 inch = 2.54cm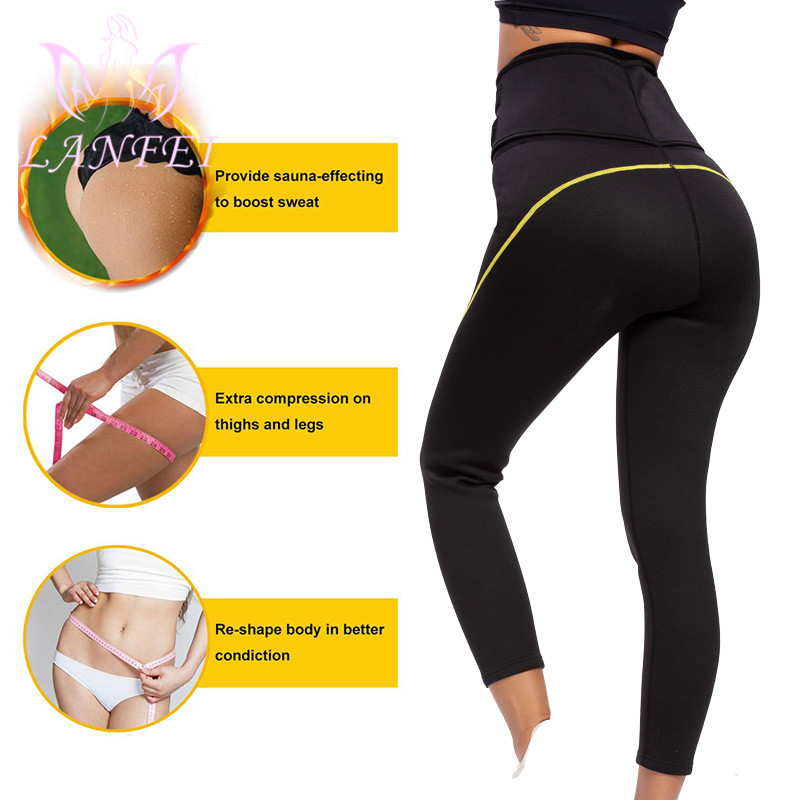 100% Secure payment with SSL Encryption.
If you're not 100% satisfied, let us know via support@shops-support.net and we'll quickly correct the problem.
Product will be processed in 7-10 business days after being purchased
Shipping time:

US: 8-14 business days
International: 14-20 business days
Due to the COVID-19 pandemic impact and the peak season, carrier services might need additional 5-10 business days to ship packages anywhere.